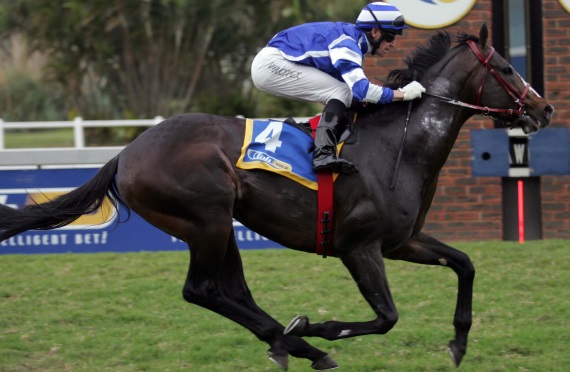 A lovely story about a smashing colt was the highlight of an entertaining midweek meeting at Clairwood this afternoon. The Dennis Drier trained Master Of My Fate looks like something special in the making and recorded his second win against some hardknocking sorts in great style.
All the talk and hype was about the exciting Varsfontein Stud bred 3yo colt and he did not let his supporters down as he won the MR 81 Handicap over 1450m smoothly at 11 to 10.
He was ridden by Sean Cormack, who rode three winners on the day.
The victory was an emotional one for a little known family in racing circles.
He races in the royal blue and white silks of Nico Papageorgiou, the son of Andrew Papageorgiou, who passed away after a short battle with cancer at the end of last year.
The late Andrew Papageorgiou had selected Master Of My Fate as his one and only choice of the sale at the 2011 National Yearling Sale.
His wife Annatjie spoke to the Sporting Post today. She said that her late husband had owned horses years ago, but
had returned to the game some four years back. The Afrikaans speaking Annatjie said that 'die gogga het gebyt!'. In other words, the bug had bitten again after a long absence.
"My husband wasn't young at his second time around of racing horses but he had always loved his horseracing. One day he just decided that it was time again. We were based in the Congo but we travelled to South Africa often. He would have been so thrilled to have seen how well Master Of My Fate is progressing, but I know he is smiling down on us today," she said.
Jockey Sean Cormack said afterwards that Master Of My Fate had travelled beautifully and he had nursed him and played with him in the straight:
"I felt that the only thing to beat him would be himself. I am truly blessed to be associated with a horse like this and with a professional trainer like Dennis Drier," he said
Drier echoed his jockey's sentiments and said that it was fate that he could train a horse of this calibre, which he had 'gotten purely by chance.'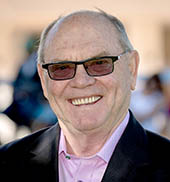 Drier did not elaborate, but Andrew Papageorgiou had returned to racing via Sean Tarry's yard. He owned Verrochio, who has since been sold. The family have three horses in training with Drier.
Varsfontein Stud's Carl De Vos said that Mr Papageorgiou had selected the beautifully bred colt purely on breeding out of the catalogue pages but had become even more determined after seeing him.
De Vos, who is enjoying a sensational season with the brilliant new stallion Judpot, recounted the events that led up to the sale of the smart colt:
"We have been around long enough to think that we know most people in the game. We do know most of the buyers! However this gentleman kept coming back to lean over the stable door and gaze at Master Of My Fate. He told me a few times that he was going to buy him. I didn't know him or anything about him. He asked me what he would go for. I said
he wouldn't be cheap and sent him to the TBA offices. He applied for his buyer's card and asked for a limit that would cover the purchase. It was the start of a special friendship and to this day I keep in touch with his family. I am just so sad that he isn't here to enjoy the fruits of his gut feel and keen eye," he said.
Master Of My Fate was lot 352 and the top priced colt of the 2011 National Yearling Sale. He was knocked down to Mr Papageorgiou for R3 million.
His familiar stamp of the colouring and the white blaze tells us that he is by Jet Master. His dam is the champion Gr1 winning mare Promisefrommyheart. The daughter of Elliodor raced in the famous white and scarlet of Varsfontein Stud and won six races. She was out of the Bush Telegraph mare Secret Pact.
Carl De Vos said that
Promisefrommyheart
was in foal to Var and had a Captain Al colt that would be offered at the Nationals in 2014.
Make a note of Master Of My Fate.