Article courtesy of Sporting Post:
The joyful celebrations of yet another outstanding season for a champion Cape Breeding establishment that culminated in an extraordinary run of industry awards last month was shattered on Saturday when they bid a sad farewell to one of their stalwart flagbearers. Varsfontein Stud is mourning the passing of the 14 year old mare Promisefrommyheart (Elliodor-Secret Pact by Bush Telegraph), who died on Saturday as a result of colic.
A bright star on the track and a champion producer in the paddocks, there is some comfort in the fact that her legacy will be carried with pride into the next generation by two of her daughters, three half-sisters and her outstanding son Master Of My Fate, who is standing his first season at the beautiful stud this term.
The exacting standards of a distinguished heritage will lean heavily on the magnificent son of Jet Master who has come home after a tendon injury early in May 2014 brought a premature end to a promising career.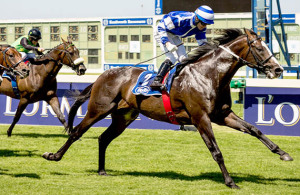 A dual Gr2 winner , Master Of My Fate won six races on the trot in eight months.
He was the top priced colt of the 2011 National Yearling Sale, when knocked down to the late Andrew Papageorgiou for R3 million
But let's reflect on the wonderful memories left by Promisefrommyheart.
Trained in her racing career by Geoff Woodruff, Promisefrommyheart won the Triple Tiara, SA Fillies Guineas, Ipi Tombe Challenge and the Woolavington and was also named 2003 Equus Champion 3yo Filly as well as Highveld Champion and Cape Champion.
The first hint of health problems came after the 2004 Vodacom Durban July.
She subsequently ran in the 2004 Summer Cup and finished under 4 lengths off Winter Solstice in the 2005 Queen's Plate.
It was during preparations for the 2005 J&B Met when she suddenly collapsed in her stable one day
She was immediately retired from racing and it was found that she was suffering from endocarditis and a blood clot had lodged on one of her heart valves.
After the clot got infected, she went backwards very badly and months of aggressive medical treatment and loving attention followed.
But she pulled through and went on to do great things in a relatively short career in the breeding paddock.
Known as a 'real madam' by the Varsfontein staff , Carl De Vos fondly recalled Promisefrommyheart's maternity room antics.
"You'd swear her life was coming to an end. We got used to her but she liked to take her time and there was always a big song and dance. She'd lay there for ages and often only got up after the foal did. But she was a good mare and looked after her foals. Her first three were all winners with her colt by Western Winter being exported and winning in the UAE. And then came Master Of My Fate."
The Promisefrommyheart fairytale had its origins as far back as the 1992 National Yearling Sale.
Her dam Secret Pact was in the Cheveley draft and shortlisted but the Varsfontein brains trust held back as they weren't sure about Bush Telegraph as a sire and the class of the family.
But history shows that London News took off and Secret Pact fortunately came up on a dispersal sale in 1998.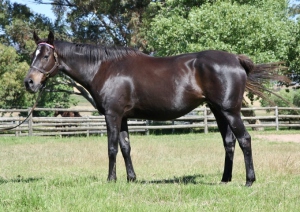 Varsfontein were determined not to make the same mistake again!
An inspection by Carl De Vos revealed that she was a magnificent mare and the buy instruction was given.
Her own track performance, an international star full-brother, her stand-out physical conformation and being in foal to Elliodor and it was hardly surprising that she caused something of a sensation at the time when the hammer fell for a then South African record price for a broodmare at R750 000.
Secret Pact duly produced a magnificent colt by Elliodor who was sold in 2000 and was a winner in Singapore.
Her second foal was the Fort Wood filly Secret Heart who was sold on the 2001 National Sale to the late Laurie Jaffee, who raced her and then sold her on to Barry Irwin.
She eventually produced a Breeder's Cup winner called Pluck. Good horses and good names again!
The following year Secret Pact produced a beautiful Elliodor filly, but being a November foal and slow maturing she was not ready for the National Sale.
A setback resulted in her being rather fortuitously, as it turns out, withdrawn from the 2 year old sale.
She was called Promisefrommyheart.
Her mom Secret Pact died in February 2010.
Promisefrommyheart's Captain Al colt named Captain Nemo, was sold for R2,4 million on the 2014 National Yearling Sale.
Promisefrommyheart's grandson,  Captain Splendid (Captain Al – Justthewayyouare), was sold on the National Yearling Sale for R800 000 to leading owner, Fred Crabbia.